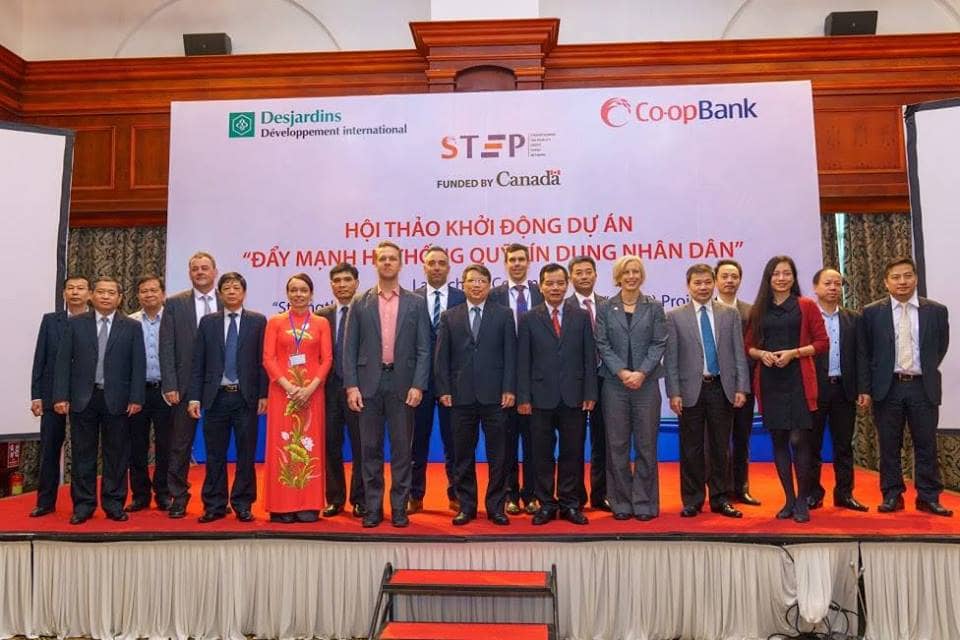 On November 22, 2017, STEP Project has launched its opening ceremony in the North of Vietnam.
Venue: Grand Plaza, Tran Duy Hung St., Hanoi
Participants:
– Representatives of PCFs in the North that are included in the Project's pilot phase.
– Representatives of Co-opBank, DID, Canada Embassy in Vietnam, State Bank of Vietnam and other stakeholders – partners.
During the ceremony, several activities has taken place:
– The MOU between Co-opBank and DID has been signed.
– Official introduction of STEP project and its components.
– Discussion with the PCFs about upcoming activities.
The launching ceremony has concluded in success, and the event shall soon go live in the Central and the South.
We look forward to the project's progress!