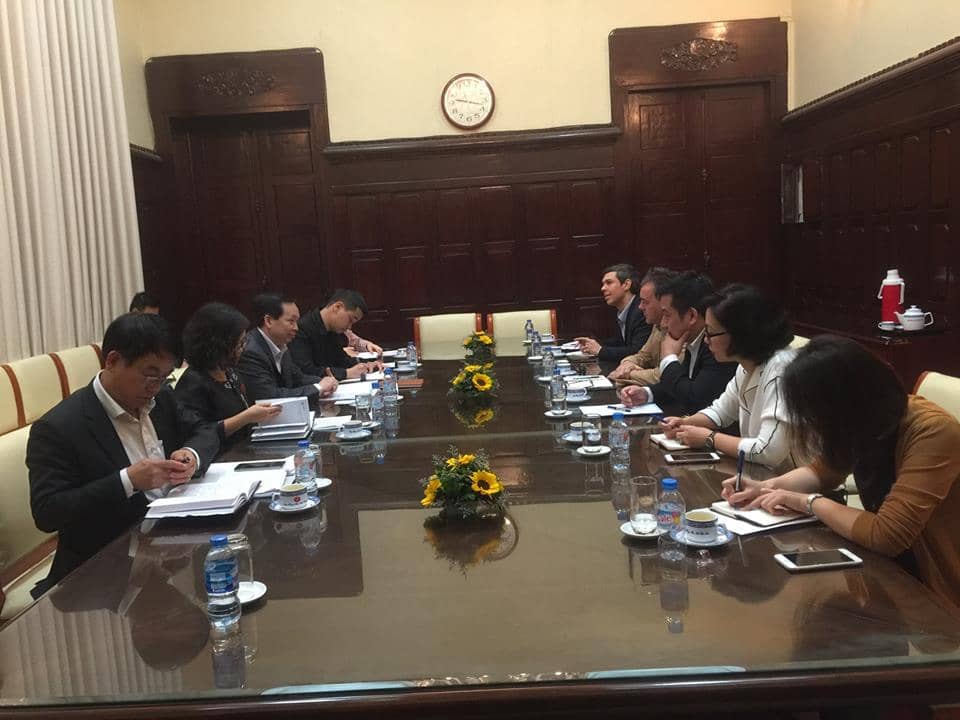 Tuesday, March 13, The STEP team met with the SBV Vice Governor, Dr. Dao Minh Tu (third person on the left side).
The Field Project Director, Rudi Schuetz briefed Dr. Tu on the current progress and discussed the cooperation mechanism for the coming time. Dr. Tu reiterated the importance of STEP for the cooperative banking and its PCF network and assured SBV support and availability.
In particular, STEP should take a leading role in advising for the new supervisory and supporting role of Co-opBank for the PCFs, presenting tangible products in form of practical IT solutions and products, and risk monitoring tools. STEP should also provide professional training not only for the central but also down to the grassroot level.