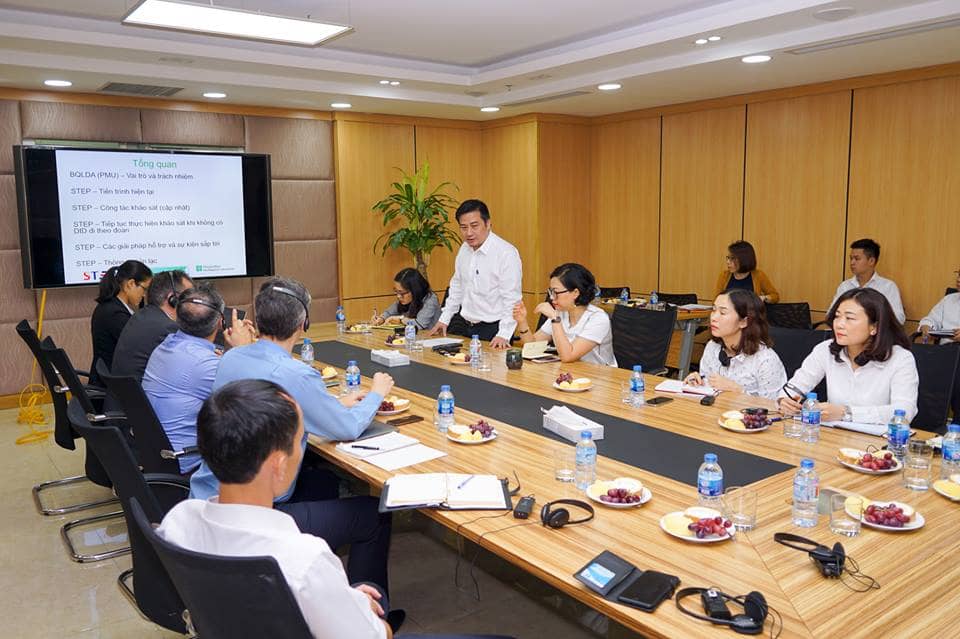 STEP-PMU met for the first time on Friday, March 23 after the official decision by Co-opbank. The PMU co-directors, Anh Tam and Rudi Schuetz jointly moderated and facilitated the event.
Topics presented and discussed included:
Roles and responsibilities of the PMU;
Current status and progress to date of STEP; briefing on key interventions, such as the Market Study (by Alexis Lebel), IT assessment and diagnosis (by em Yen) and institutional diagnosis (by Simon Roy);
Continuation of the diagnosis activity without assistance by the DID team;
Upcoming activities (annual work planning and piloting) and events (PSC and study tour);
Communication (appointing key entry points for the international expert team).
It has been agreed that the PMU will meet every last Friday of each month.