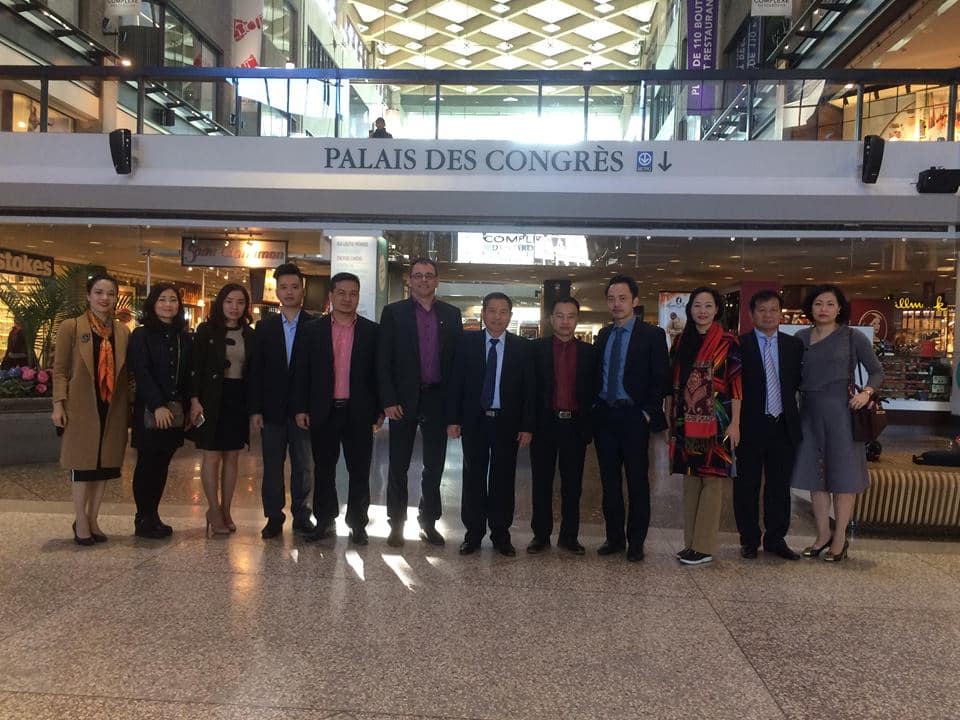 Day 1
---
The team began the journey by visiting the Desjardins Corner, where we got a quick glance at Desjardins history and its cooperative differences.
Next up in the day, we went through presentations on the evolution of Desjardins and its caisse network, as well as governance practices in the Group.
It is also necessary to mention that we received a very warm welcome from our friends – Mr. Lionel Pellizari (DID Program Manager), Ms. France Michaud (DID Senior Communication Officer) and Ms. Matton Genevieve (DID's event and communication advisor).
Day 2
---
Day two of the study tour has also concluded in good results.
Through the day, we spent time at Desjardins Complex and went through several presentations:
The consulting service of Desjardins toward caisses
The re-engineering of Desjardins
Cooperation and support to executives
It is important to note that on day 2, apart from the team from Desjardins, Co-opBank, and STEP, we had the opportunity to welcome Mrs. Louise Laliberté, GAC Deputy Director in charge of Vietnam in Ottawa.
Day 3 and 4
---
The study tour team arrived in Lévis.
During these 2 days, we went through various presentations and trips:
– Visited a credit union in Québec
– Visited the entrepreneur center Alphonse-Desjardins in Shawinigan
– Presentation on IT system of caisses
– Presentation on the supervision, auditing, internal control, inspection function and the Security Fund of Desjardins
– Visited a caisse in Québec
The last day
---
On the last day of our visit, we came to DID office and attended two presentations on the Desjardins Corporate Institute, and Co-opBank's Institutional Development Plan.
And that concluded the one-week long, meaningful and fruitful trip
We would like to address our thanks to all partners that helped us a lot during the journey, especially Mr. Lionel Pellizari (Program Manager) and Ms. Genevieve Matton (Event and Communication Advisor).
Attached is a shared video clip from Développement international Desjardins – DID regarding the study tour.