Développement international Desjardins (DID) in cooperation with the Cooperative Bank of Vietnam (Co-opBank) and with the support of Canadian and Vietnamese government representatives officially launched the implementation phase of the Strengthening the People's Credit Funds network (STEP project) in November 2017. This project – funded by Global Affairs Canada has the goal to strengthen the capacity of Co-opBank and its network of financial cooperatives, the People's Credit Funds (PCFs) in Vietnam until 2023. The overall mandate is to support and advise the Co-opBank and PCFs network in their process of transformation and modernization to increase their level of integration and performance. The ultimate outcome of STEP project is to "increased financial security for Vietnamese men and women in targeted rural and agricultural areas by a more integrated and better performing Co-opBank and PCF network".
In the frame of STEP project, the Financial & Entrepreneurial Skills Strategy is aimed to provide non-financial services, more specifically business development services (BDS) and financial education (FE) to PCF employees, members and non-members, especially women. These services should strengthen their financial and entrepreneurial skills and foster the development of tailored products & services.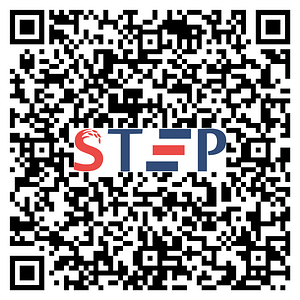 As a component of this strategy, STEP is looking for a reliable tender to develop a Mobile application as a tool for users (clients and officers) in order for them to obtain key financial knowledge and use different tools for the management of a small business. This will include a static set of useful tools in a toolbox (such as loan simulation, etc.), as well as helpful dynamic web-based information either created by some content managers or gathered from different sources.
Please refer to the attached RFP documents for more details on proposal and solution requirements.
(Please click here or scan the QR code for RFP Documents)
Interested tenderers are invited to submit their proposal in bilingual, English and Vietnamese
via email only to Ms. May TRAN: may.tran-thi-ha@did-step.com
Deadline for the submission of the tender proposal: October 29th, 2021, at 17:00 hrs local Vietnam time.
Qualified tenderers shall be notified of the result of their Proposals within 10 business days following the submission deadline.